DAY CAMP - JULY 6-10
Come join us for a fun filled week. ROAR This epic African adventure engages the whole herd. At Roar, kids explore God's goodness and celebrate a ferocious faith that powers them through this wild life.
registration below:
vbspro.events/p/eccdaycamp2020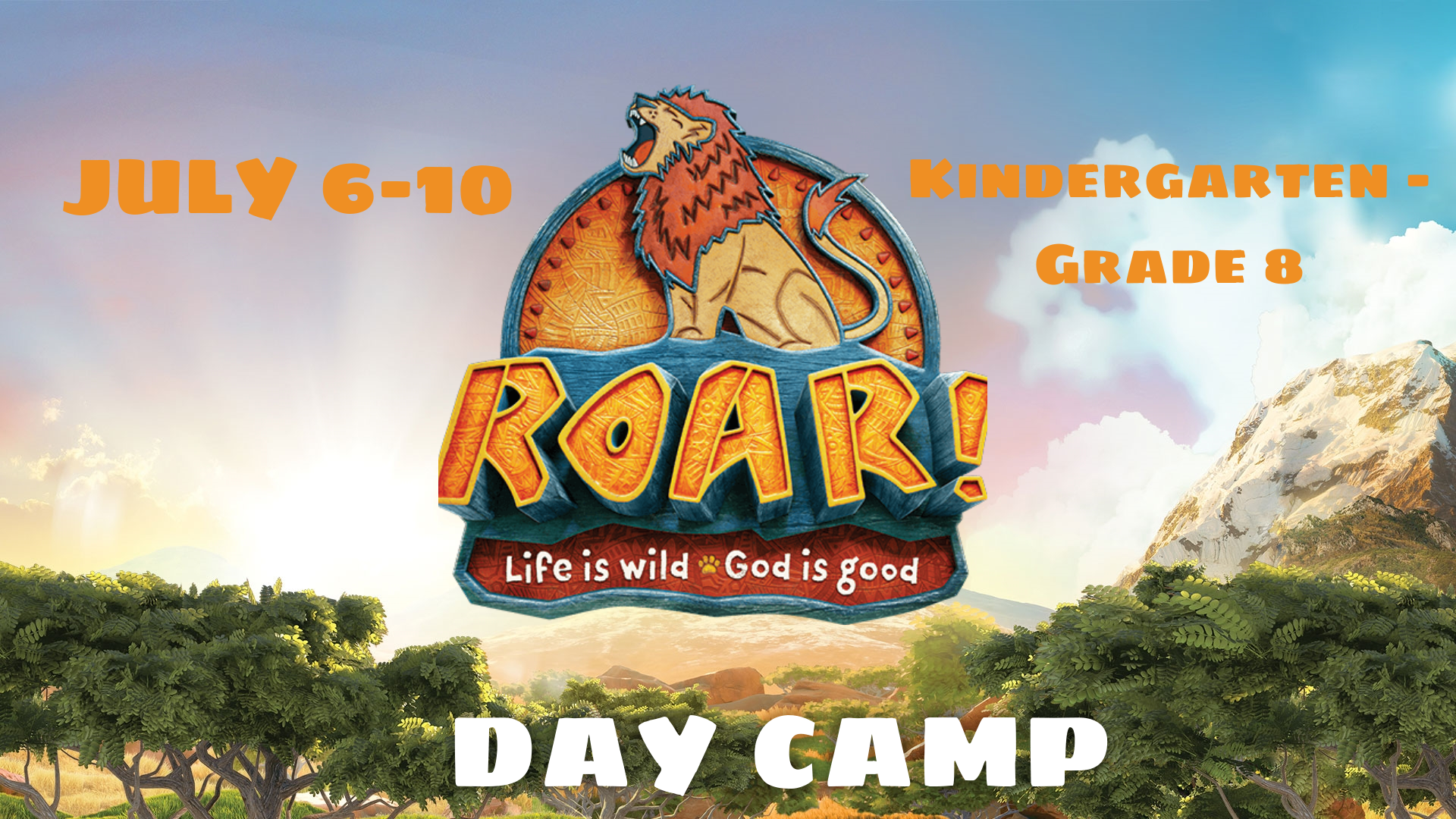 FREQUENTLY ASKED QUESTIONS:
What is the cost: FREE
What age group(going into the fall): Explorer : kindergarten-1, Pioneer: grade 2-3, Rangers: grade 4-5, Adventurers: grade 6,7,8
When: July 6-10, 2020
Time: Daily 9:00 am – 2:00 pm
(registration Monday morning 8:30am)
Lunch provided: Monday for Pioneers, Tuesday for Explorers, Wednesday for Rangers, Thursday for Adventurers. FRIDAY LUNCH PROVIDED FOR CAMPERS AND FAMILIES. All other days kids are expected to bring their own bagged lunch.
Activities during the week: singing in town hall, imagination station, crafts, bible time, games, outward bound (walk to the Pembina river and hot dog roast). CARNIVAL FRIDAY AFTERNOON FOR CAMPERS AND FAMILIES.
JUNIOR CHURCH
Designed for children ages 3-Grade 5, we offer a specialized church service designed to meet their specific needs. Listen for the cue to go during morning service.


NURSERY
We provide a fully supervised nursery for children below the age of 3. This is available during the Morning Worship Service.
Parents are required to pick up their children personally after the service from both nursery and junior church.